Developed with truly everything you need; this powerhouse serum consists mostly of 10 active ingredients that are high quality and proven to reveal results.
Unlike many other serums on the market which have dozens of ingredients and a low percentage of the actual active ingredients, the All I Need Serum delivers concentrated doses with both immediate time released ingredients and ingredients that create change over time so you can see results now and as you continue to use the serum.
All I Need Serum is formulated with
Enzymes including Coenzyme Q10 to help prevent mitochondrial damage which can lead to aging
Peptides to help reduce fine lines, wrinkles and help prevent future wrinkles
Hyaluronic Acid for hydration and to reveal supple glowing skin
UVA and UVB Skin Damage Protecting Peptides
Natural Adaptogens such as Ashwaghandha, that help decrease internal stress
Stabilized forms of Vitamins C, E and B3 (Niacinamide) to help nourish, repair, protect, and renew.
Non-Irritating Retinol Alternative, Bakuchiol, peptide form that helps rejuvenate the skin and treat wrinkles.
Hemp Seed Oil - packed with dermatologist recommended ceramides and rich in omega fatty acids
Always formulated WITHOUT: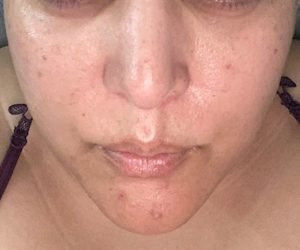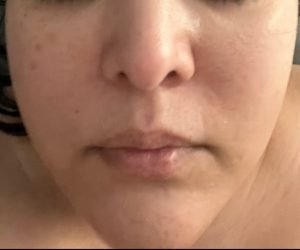 *Individual Results may vary. All testimonials are real participants and not intended to represent or guarantee that anyone will achieve the same or similar results*
"All I Need Serum is absolutely ALL I NEED! I replaced my vitamin C serum, retinol cream, hyaluronic serum and my day and night moisturizers. It not only saved me time in my routine but I have gotten various "your skin is glowing" compliments since I started using Dr. Patel's serum. The All I Need serum is liquid gold for my skin!"
Susie P.
"I have been using the product for a week now and have replaced it as a daily morning moisturizer - I love how light it feels on the skin. It leaves a glow on my skin which I love seeing in the mirror."
Nirali A.
"I have been using the "All I Need Serum" for two weeks now. As someone who tries to follow the Korean 8-Step beauty method due to my combination-oily and stubborn skin, I decided to put a pause on it and see if this serum was "all I really needed." It turns out that this serum delivered more than I expected. I started noticing the redness on my skin lessen after I'd wake up from using it overnight, and my skin was glowing again. I had picked up melasma post-baby delivery and some hyperpigmentation that hasn't gone away for some time now. I wasn't yet ready to do laser or invasive treatments and am glad to see a steady change in my skin's redness. Besides adding a little moisturizer and sunscreen, I like to leave my face bare without any makeup. I've noticed a positive difference and can't wait to see what happens when I use this product for more than a few weeks! This product has helped me rethink the products I currently use and invest in quality products that deliver results. What is the point of using so many products when one can deliver them all?! Thank you Dr. Patel for creating this wonderful serum!"
Hannah N.
"I have been using this serum for the last 4 weeks in the morning and at night. It has replaced my Vitamin C serum, Niacinamide serum and my anti-aging peptides. I do not like to not wear a lot of makeup in order to allow my skin to breathe. This serum serves as All I Need for my daily routine and has simplified my skincare routine. I will also be saving a lot of money as I used to spend nearly $300-$400+ on skincare products but this has everything in the All I Need Serum! This serum has made my skin feel soft and it has a nice glow. I would wear N95 masks at work throughout the pandemic and it has helped my skin heal and repair from the stress and acne scars. I am sooooooo pleased with this all in one serum! THANK YOU DR PATEL!"
Yasmin L.
"Have you ever wished you could have access to the one skin care product that would transform your skin and simplify your regimen? Me too. So I created it – for you and me."
Inspired to defy the ordinary, Dr. Patel embarked on a mission to develop the All You Need Serum. As a Family Medicine Physician and Functional Medicine Doctor, Dr. Patel's career has been rich with lessons on how to heal concerns like skin conditions from the inside out.